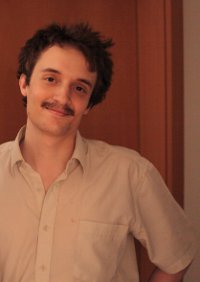 My name is Arend von Reinersdorff and I'm a Java programmer. I have a bachelor's degree in Computer Science from the University of Freiburg.
I was born in Hamburg in 1982 and I now live in Ingolstadt with my wife and my daughters.
You can find my family's website at reinersdorff.de.
Your feedback is always welcome. You can reach me by:
Email: arend@arendvr.com
Phone: 0049-176-22052868
Skype: arendvr
Mail:
Arend v. Reinersdorff
Merowingerstr. 21
85051 Ingolstadt
Germany